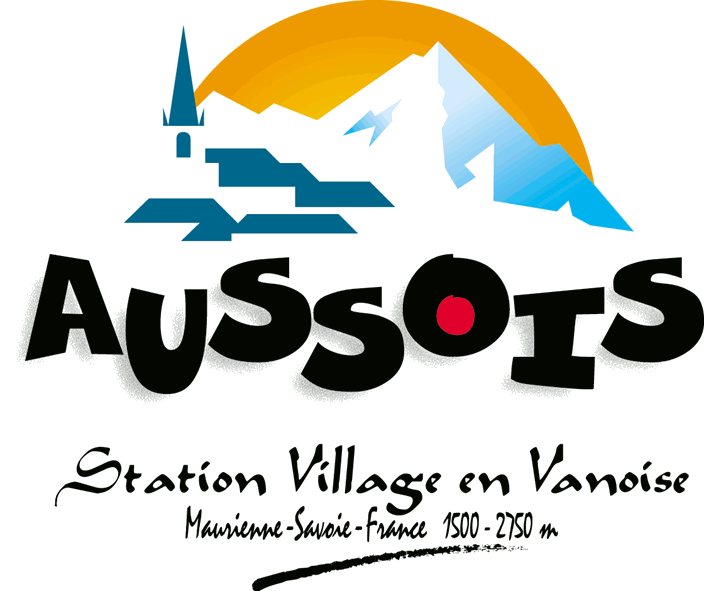 | | |
| --- | --- |
| 11th | COMBINATORIAL OPTIMIZATION WORKSHOP |
| | |
| --- | --- |
| CNRS Centre Paul Langevin, Aussois, France | 8-12, January 2007 |
| | |
| --- | --- |
| Organized by | M. Jünger, G. Reinelt, and G. Rinaldi |
PROGRAM
Monday 8
Chair:
Michael Jünger
08:15-08:30
08:30-09:00

Robert Weismantel
Convex relaxations in mixed integer nonlinear programming

09:00-09:30

Christoph Buchheim
A slightly extended formulation for nonlinear 0/1 optimization problems

09:30-10:00

Jose Neto
Spectral bounds for the max-cut problem
Chair:
Gerhard Reinelt
10:30-11:00

Thomas Rothvoss
An improved bound for the random sampling algorithm for connected facility location

11:00-11:30

Jaroslaw Byrka
n optimal bifactor approximation algorithm for the metric uncapacitated facility location problem

11:30-12:00

Jens Massberg
Facility location and clocktree design
Chair:
Giovanni Rinaldi
17:30-18:00

Karen Aardal
Using input structure to solve hard integer programs

18:00-18:30

Gabor Pataki
Column basis reduction, and decomposable knapsack problems

18:30-19:00

Volker Kaibel
Orbitopal fixing

19:00-19:30

Sanjeeb Dash
The general master knapsack polyhedron
---
Tuesday 9
Chair:
Rolf Möhring
08:30-09:00

Martin Skutella
A network flow problem with unit path capacities

09:00-09:30

Ronald Koch
Nash equilibria for flows over time

09:30-10:00

Tom McCormick
Parametric minimum cuts: how far? how fast?
Chair:
Laurence Wolsey
10:30-11:00

Egon Balas
Lift-and-project and the cycle polytope

11:00-11:30

Jean-François Maurras
On the k-cliques polyhedra

11:30-12:00

Quentin Louveaux
Cutting planes from lattice-point-free polyhedra
Chair:
Uwe Zimmermann
17:30-18:00

Elisabeth Gassner
Inverse maxian problems with variable edge lengths on a tree

18:00-18:30

Marc Pfetsch
Exact support minimum solutions to underdetermined linear equations

18:30-19:00

Gennady Shmonin
Testing integer rounding properties

19:00-19:30

Benjamin Leveque
Optimizing diversity
---
Wednesday 10
Chair:
Klaus Truemper
08:30-09:00

Laurence Wolsey
Multi-item lot-sizing with joint set-up cost

09:00-09:30

Yves Pochet
Single item lot-sizing with non-decreasing capacities

09:30-10:00

Andrea Lodi
Approximation algorithms for the multi-item capacitated lot-sizing problem via flow-cover inequalities
Chair:
Paolo Toth
10:30-11:00

Alberto Caprara
A new approximation framework for set covering, with applications in multidimensional packing

11:00-11:30

Enrico Malaguti
A set-covering based approach for a weighted vertex coloring problem

11:30-12:00

Sandro Bosio
Hyperbolic set covering problems with competing ground-set elements
Chair:
Gerhard Woeginger
17:30-18:00

Klaus Truemper
An algorithm for Q-ALL SAT with learning via heuristics

18:00-18:30

Frauke Liers
Local cuts for binary non-linear programs

18:30-19:00

Marcus Oswald
A new approach for solving coupled task scheduling problems

19:00-19:30

Cristiano Saturni
A cutting plane algorithm based on a metaheuristic separator and an extension of the pairing operation of two inequalities
---
Thursday 11
Chair:
Egon Balas and Manfred Padberg
08:30-09:00

Giampaolo Oriolo
A short proof of the VPN conjecture on a ring

09:00-09:30

Markus Chimani
A new cut formulation for fiber-optics networks with redundancy

09:30-10:00

Elke Eisenschmidt
Integral decomposition of discrete/polyhedral sets and the design of survivable networks
Chair:
Martine Labbé
10:30-11:00

David Williamson
A general technique for incremental approximation and hierarchical clustering

11:00-11:30

Aykut Ozsoy
Clique partitioning with size constraints
17:30-18:00

Juan José Salazar González
The travelling salesman problem with pickups and deliveries of stochastic demands

18:00-18:30

Christian Schulte
VLSI yield optimization in detailed routing

18:30-19:00

Valentina Cacchiani
Solving a real-world train unit assignment problem

19:00-19:30

Matthias Prandtstetter
Reconstructing sheets of manually torn paper
---
Friday 12
Chair:
Gérard Cornuéjols
08:30-09:00

Immanuel Bomze
The first cut is the cheapest-improving SDP bounds for the clique number

09:00-09:30

Christoph Helmberg
Experiments with linear and semidefinite relaxations for solving the minimum graph bisection problem

09:30-10:00

Marco Lübbecke
Optimizing the Swiss cargo network
Chair:
Denis Naddef
10:30-11:00

Florent Cadoux
Wolfe's projection algorithm applied to the computation of disjunctive cuts

11:00-11:30

Anureet Saxena
MIPing probabilistic constraints with random right hand sides

11:30-12:00

Matteo Fischetti
MIP models for MIP heuristics
Aussois C.O.W. Web Pages
Books of the Aussois C.O.W.
AUSSOIS 2008 (published 2012)
Special Issue: Combinatorial Optimization and Integer Programming. Jünger, M.; Liebling, Th.M.; Naddef, D.; Pulleyblank, W.R.; Reinelt, G.; Rinaldi, G.; Wolsey, L.A. (Eds.)
AUSSOIS 2008 (published 2010)
50 Years of Integer Programming 1958-2008. Jünger, M.; Liebling, Th.M.; Naddef, D.; Nemhauser, G.L.; Pulleyblank, W.R.; Reinelt, G.; Rinaldi, G.; Wolsey, L.A. (Eds.)
AUSSOIS 2004 (published 2006)
Combinatorial Optimization: Theory and Computation The Aussois Workshop 2004. Liebling, Th.M.; Naddef, D.; Wolsey, L.A. (Eds.)
AUSSOIS 2001 (published 2003)
Combinatorial Optimization -- Eureka, You Shrink!Jünger, M.; Reinelt, G.; Rinaldi, G. (Eds.)
AUSSOIS 2000 (published 2003)
The Aussois 2000 workshop in combinatorial optimizationLiebling, Th.M.; Naddef, D.; Wolsey, L.A. (Eds.)